Plumbrella™
Solanum-Lycopersicum esculentum
Plum-shaped fruited patio tomato with a dwarf and compact plant habit. The numerous sweet-tasted fruits ripen early and spread widely above the leaf, making it easy to pick. Best suited for production in smaller pot sizes and small containers. Presents excellently for use as a tabletop plant for kitchen or patio.

Exclusive distribution in Europe by Graines Voltz-France. Re-imported resale in Europe is not permitted.

Plumbrella, dwarf and compact habit, 35 cm (14") and recommended for growing in 16 cm (6") pots.
---

Tasty and Unique plum-shaped fruits

---

Dwarf and compact plant habit, heat tolerant

---

Fruits developing above the leaves

---

Fruits ripens early and are easy to pick

---

Perfect for growing in small pots, containers and mixed containers

---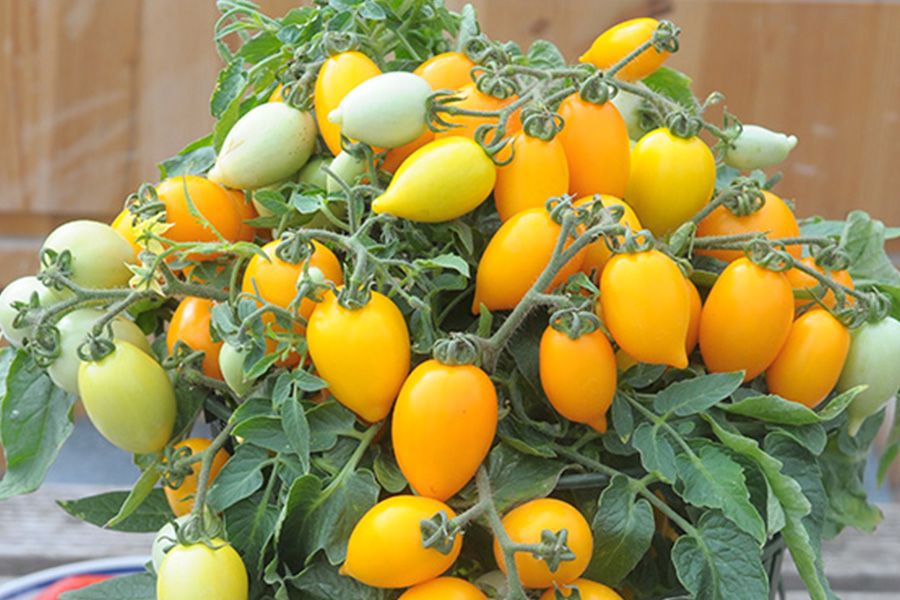 Hem Genetics is a member of these branch organizations.