Dwarf Snappy™
F1 Antirrhinum majus
Dwarf Antirrhinum Snappy™ series is extremely uniform in both time to flower as well as plant habit across the entire series. With strong basal branching, the plants form dense mounds of color in the landscape, with a wide range of colors available in the series. Excellent for solid beds, mixed borders, and mixed patio containers, they will flower from early spring well after the first frosts of autumn. The Dallas Arboretum rated Snappy the best overall series of dwarf Snapdragon.
---

Early to flower

---

Compact plant habit

---

Strong basal branching

---

Uniform bloom time

---

Excellent garden performance

---

Great season extender early and late

---

Withstands extremely well overnight frosts and freezing

---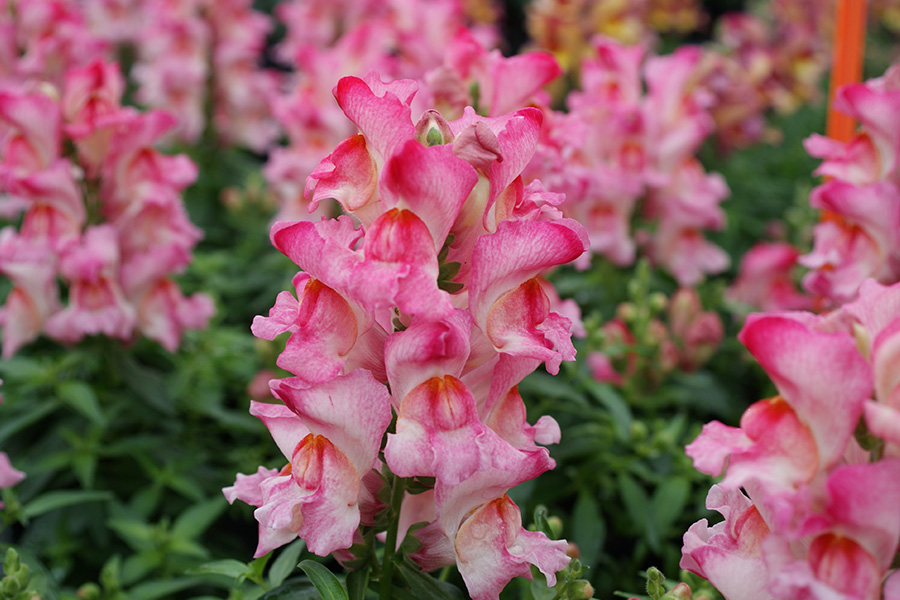 Hem Genetics is a member of these branch organizations.